Stone Circle, Rockpool, Cairn (each 42 x 42cm, variable edition linocuts, 2022)
Image description: Three square images, each one is a gold abstract print composed of rounded, natural forms and textures on a solid black background




New connections with the landscape
Anne's printmaking is abstract, fluid and experimental, uniquely referencing forms, textures and colours taken from the points where we pause and connect with the landscape. Currently working predominantly with lino, screen, and monotype, she is increasingly starting to introduce 3D and digital elements to her pieces.

She also likes to challenge the pastoral, romantic expectations of rural art, particularly with reference to the Lake District, presenting a new and unexpected perspective.

Anne works with print because it is a triangulation of three things she enjoys: fine art, craft and design. The importance of print in the history of communication, democracy and protest is also a driving force. Print can change people's minds. By producing multiple copies, work becomes more accessible to a broader audience.

She has benefited from expertise at Linden Print Studio (Carlisle) and Northern Print (Newcastle), where she received a development bursary in 2021. She is a member of South West Scotland Printmakers.







Boulders i, ii, iii (each 20 x 20 cm, open edition linocuts, 2022)
Image description: Three black prints on buff-coloured paper, each an abstract composition of stone-like forms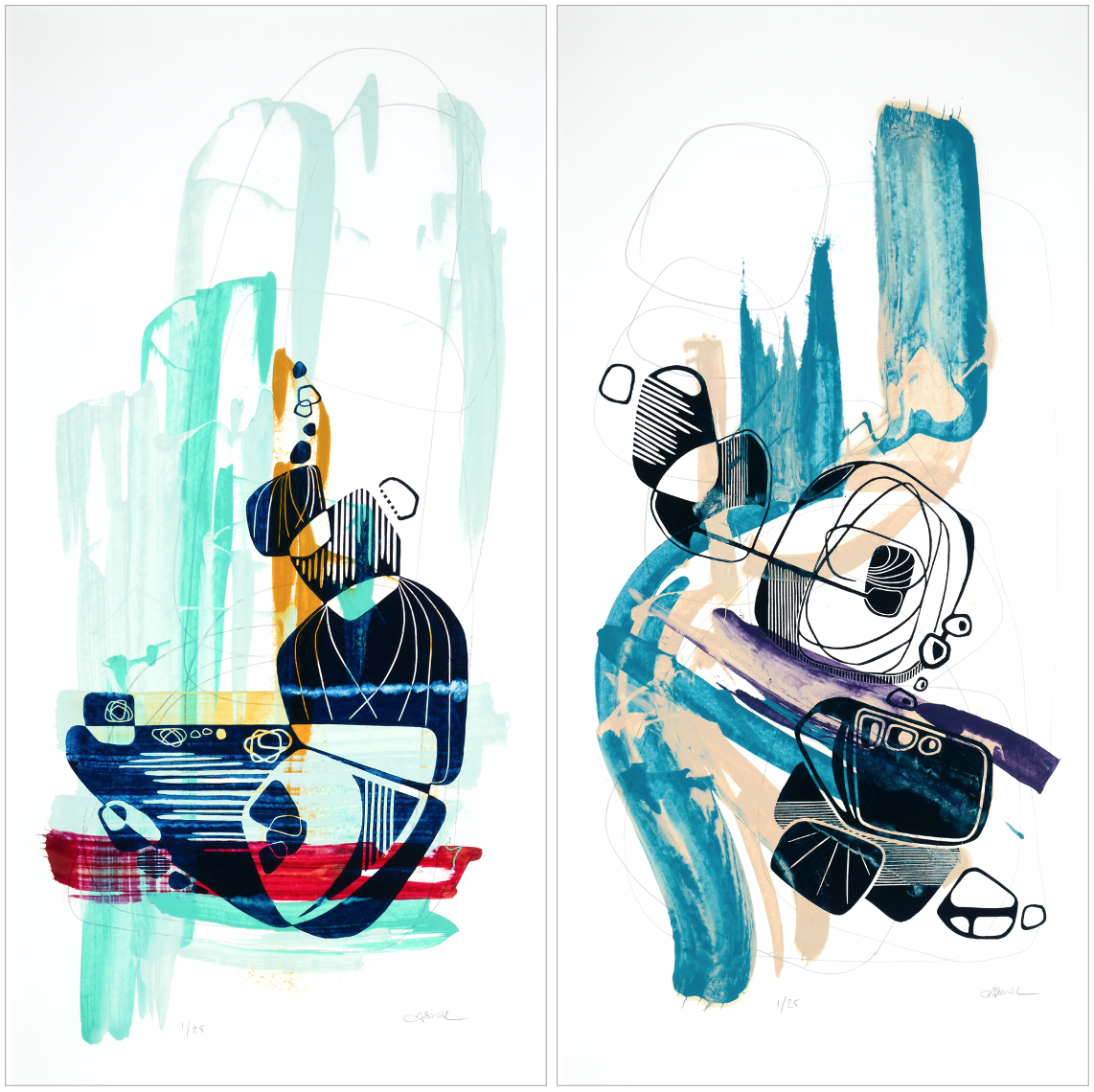 Plunge Pool, Creek (each 65 x 42cm, variable edition linocuts, 2021)
Image description: Two vertical images on white paper with colourful sketching in the background and very dark blue linocut prints on top, of rounded, interlinked natural shapes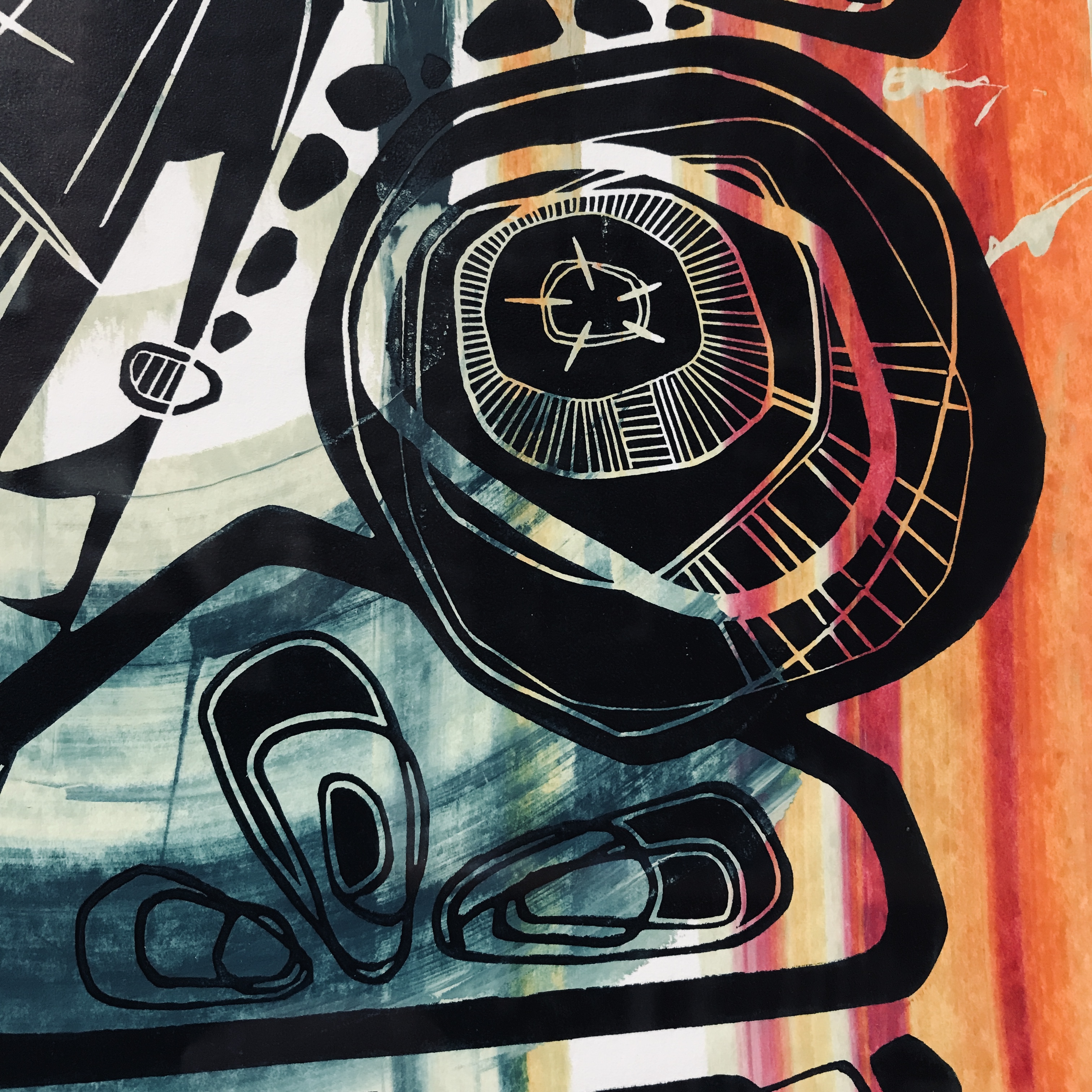 Detail, early edition of Rockpool (42 x 42 cm, mixed media linocut, 2021)
Image description: A square section of a larger print. Rich red, orange and teal textures in the background over printed with black, abstract shell-like forms.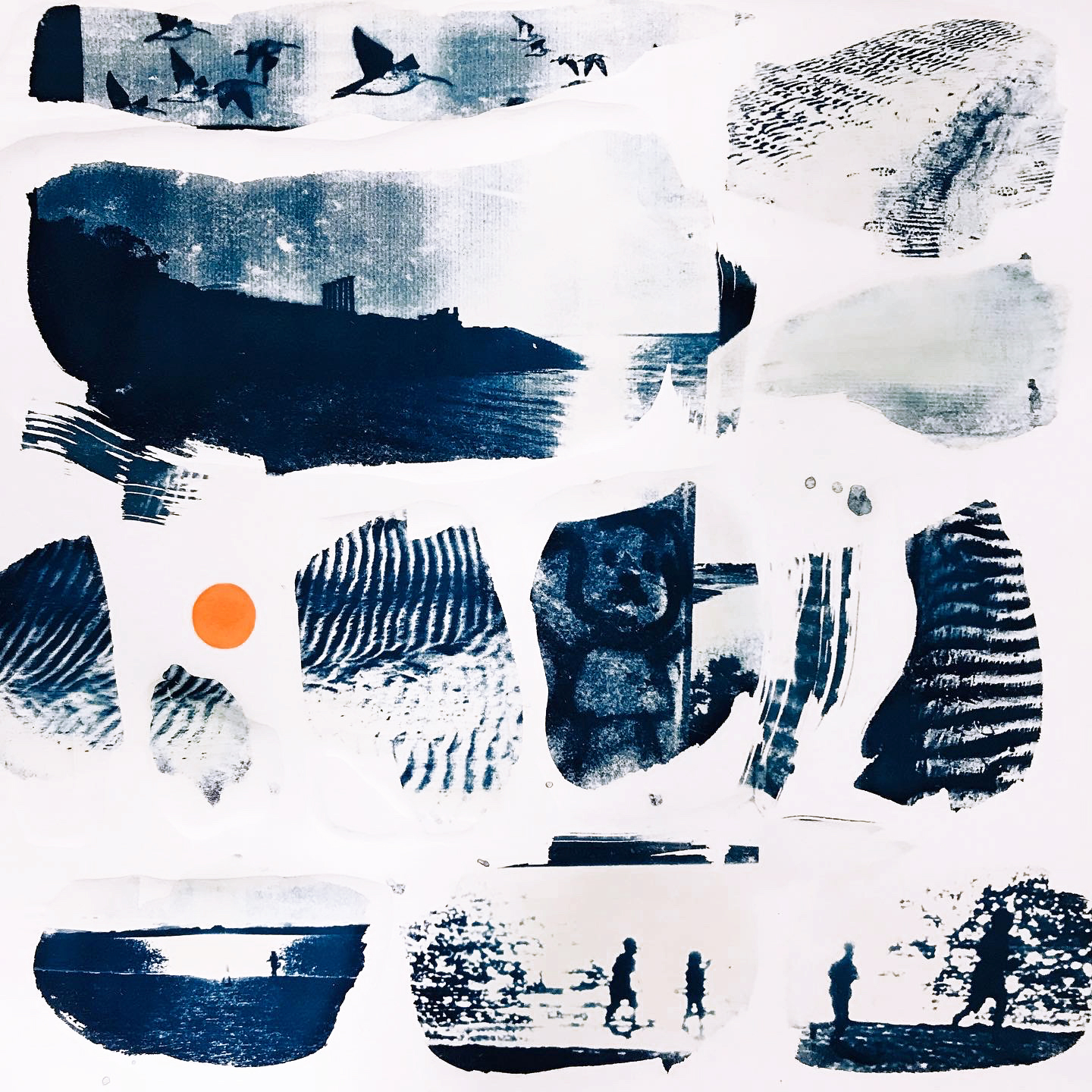 Good Luck Go With You (30 x 30 cm, blind debossed cyanotype with acrylic, 2022)
Image description: A square image composed of small, rough dark blue sections on a white background. Each one is a blueprint of a beach photograph, some with birds and people. There is a bright orange circle on the left hand side.



Please visit Anne's Instagram for a wider selection of print and process images.