Anne is slowly renovating a studio on the wild and beautiful Solway coast.

This is principally her creative workspace, but over time she is interested in developing collaborative, environmentally sustainable artist residency opportunities which are a good fit with the village, the landscape, and the local community.

She usually opens her studio for Spring Fling, Scotland's premier open studios event.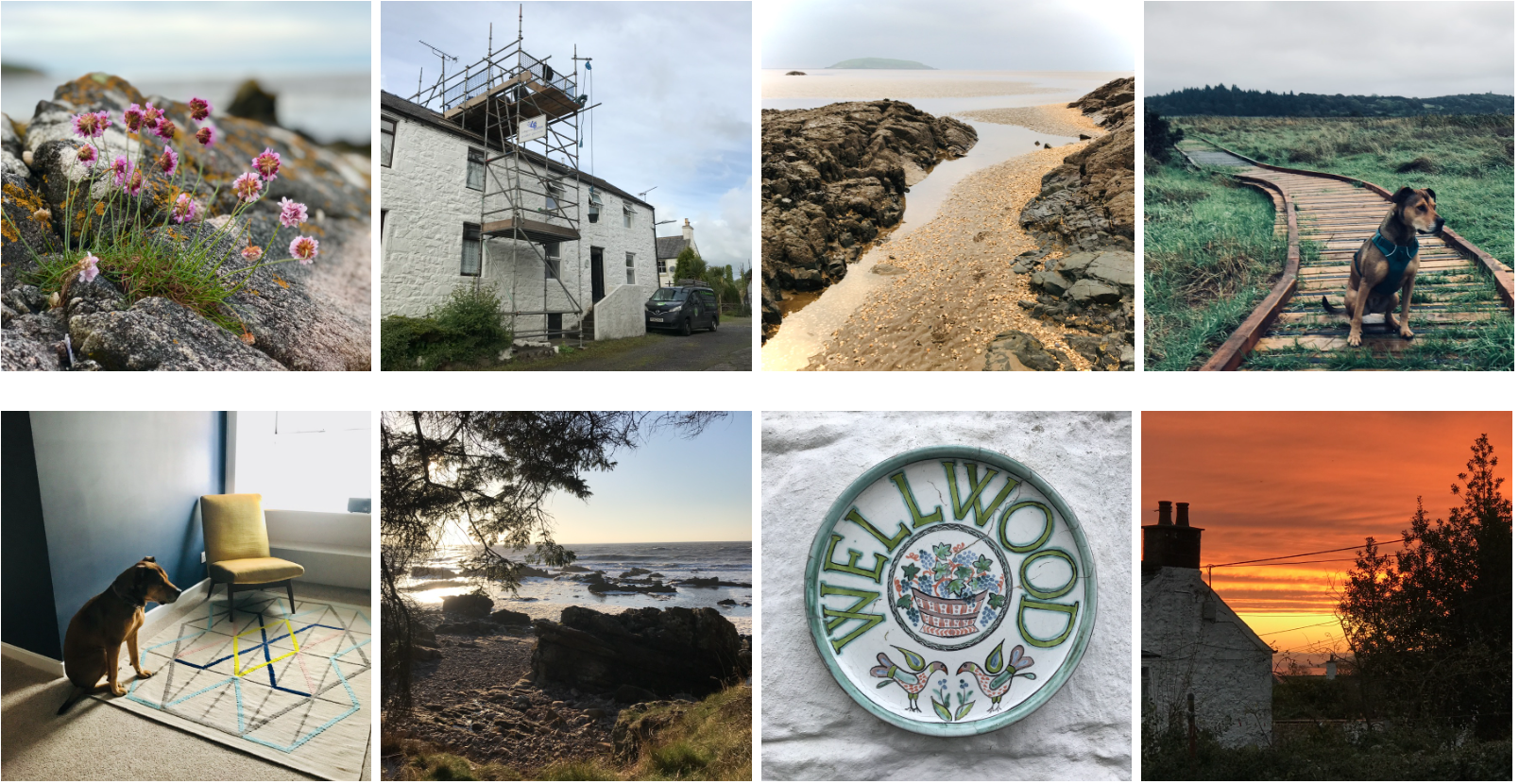 Wellwood, 2022
(Ceramic plaque by Barnbarroch Pottery, Dalbeattie)
Image description: A montage of eight square photographs of an old white cottage covered with scaffolding, and its surroundings: rocky beaches, a wooden boardwalk with a large brown dog, a sunset, some coastal plants with pink flowers, and a circular ceramic plaque which says 'Wellwood'.